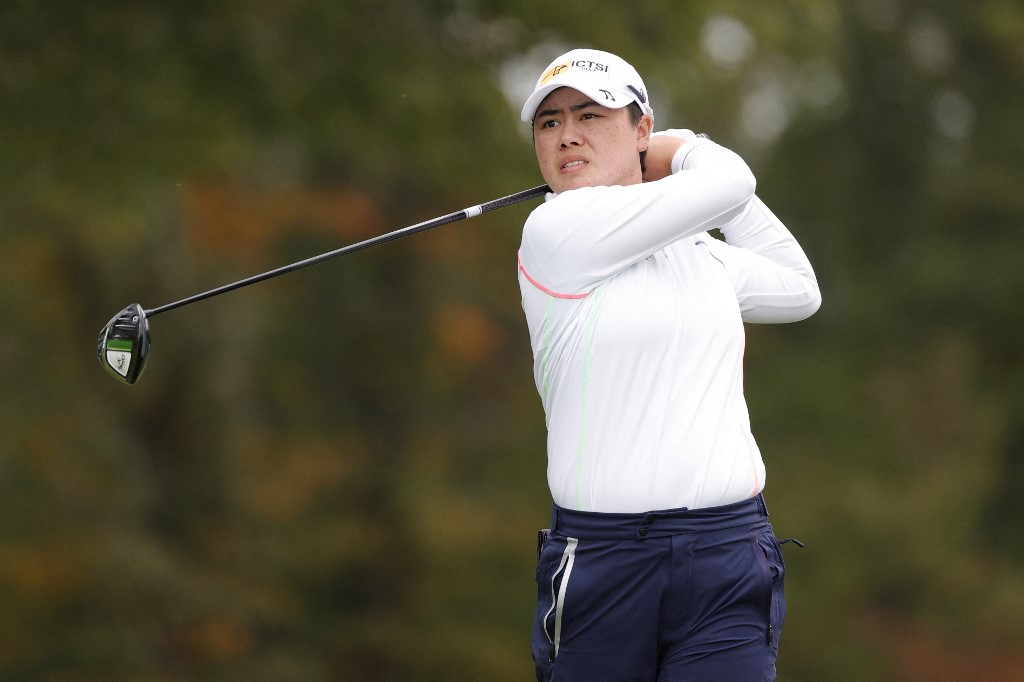 Saso on the hunt as Ardina finds a foothold in the founder's golf course
NEW YORK — South Korea's Ko Jin-young finished her first round at 63 and was three strokes ahead of three golfers as the second round game began Friday at the Ladies' Professional Golf Founder's Cup Association.
World number 2 Ko had tied his career-low round with an eight-under card on Thursday that gave him a three-stroke advantage over Germany's Sandra Gal when darkness fell on opening day at Mountain Ridge Country Club in New Jersey.
As the second round began, Ko found herself three shots behind American Lindsey Weaver, former World No.1 and compatriot Ryu So-yeon and France's Perrine Delacour after falling to 10 cents.
Philippines Yuka Saso and Dottie Ardina had yet to complete their run at press time. Saso was currently tied for 9th to 15th place under five. She was currently a sub in the second round after a 67 Thursday. Ardina was two under for the tournament through eight holes in the second round after a 71 in the first round.
On Friday, as a heavy morning fog caused another delay of over two hours, she had a bogey and three birdies in her first 14 holes and at 10 under par she was three ahead of three players on seven below par.
Rest and get better
Ko started at 10 and followed a bogey at 17 with birdies at 18, two and three.
"Out of the first nine I had a lot of missed shots but made a lot of good saves so it's okay," Ko said. "I had a lot of good birdie chances and left four holes for tomorrow.
"I'm just going to rest tonight and feel better for tomorrow."
Weaver was in the clubhouse on seven under 135. She played in the only group of the afternoon to complete the second round and after rushing to her final hole, the ninth, she finished with a buggy which capped a four under par 67.
"Literally nothing is more important [than finishing], "she said." I was telling my caddy that I would hate to play number 9 at 7 am tomorrow morning. I'm glad I was done, even though I bogeyed it. I'm just glad I didn't. have to get up at 5 am tomorrow I'm fine I'm happy.
China's Lin Xiyu and South Koreans Chella Choi and Jenny Shin were in the clubhouse over 136 holes under six, with South Korean Chun In-gee six under over 12 holes.
Choi got a par 68 of three under, putting aside the time consuming wedding planning these days.
"I played pretty well today," said Choi. "Yesterday I was pretty good. Had a lot of good shots. But today, when I started my round, my shots weren't good, but I had some really good starts, which is why I played well today.
Get the latest sports news straight to your inbox
Read more
To subscribe to REQUEST MORE to access The Philippine Daily Inquirer and over 70 titles, share up to 5 gadgets, listen to the news, download from 4 a.m. and share articles on social media. Call 896 6000.