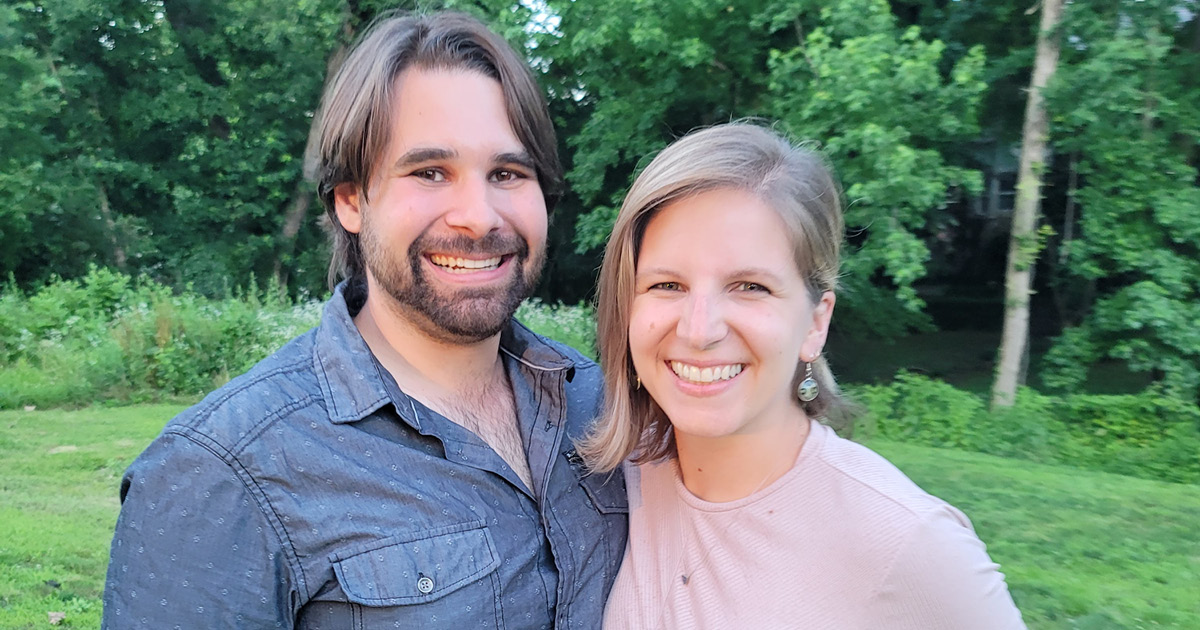 How a Philadelphia Wedding Planner Handles Her Guest Count Right Now
[ad_1]

New
"In a typical year, when you invite people to a wedding, you lose about 15-20%. It's not a typical year, "says planner Allie Beik of preparing for her wedding in October. "People are ready to party.
---
In February, we chatted with the Philly wedding planner Allie Beik polka dot events on her own big day as she prepares for the October 30 celebration amid COVID-19. At the time, the world of local events was still limited, and she and her fiance Tim davis approached their evening of 150 people with cautious optimism. They were (and still are) prepared with a Plan B and had handled a number of key things, such as the venue reservation (Globe Dye Works).
Today they are tackling a different set of tasks as the world has reopened. There have been some unforeseen challenges (like the growing size of the guest list), but more than anything, Beik is excited to plan again in person. "It's exciting to come out of COVID in terms of actually feeling like you're planning a wedding," she says. Below is an update from Beik – including a few wise words of his advice.
This story is part of Philadelphia Wedding's ongoing Real Talk series, in which real couples from Philly share their unique approaches to wedding and wedding planning. If you have a unique story or experience to share, we would love to hear about it.
If you have any problems at the start, they are going to be permanent. Take care of it as soon as possible. For us, it's the guest list. In a typical year, when you invite people to a wedding, you lose about 15 to 20 percent. This is not a typical year. When I made my list I didn't realize it because I hadn't started seeing the trend with my clients yet, but it is absolutely true that this year you are approaching 100% of people who are coming – the timetables are clear. People are ready to party and they want to travel. We have sent about 180 save-the-dates while waiting for 150. But everyone is coming to this wedding.
At first, I was angry with myself: I felt that I had done wrong and I should have known. Then my friend who got married a few years ago said, "Allie, no one can do it perfectly, not even a planner. Something is always going to go wrong, and COVID has made things very different. "
We try to devote more time during the day to those who are dearest to us. Instead of a typical wedding party photoshoot, we go to Attic Brewing Co. on the way to the wedding. We sit at the tables drinking beers and occasionally find a place for a photo. We are also seated with our closest friends for the reception. Dinner will be served first, followed by dancing, rather than a top-down affair. I can spend time with friends at our table and then say hello to others later.
I would like to ask that all our guests be vaccinated. I would feel more secure for the vendors and everyone present. But I don't put that on the invitations, and it's not on the website right now. My biggest concern is with the COVID variants – God forbid, there are more closures in the fall. But it would be nice to know that all of our guests are vaccinated, so even if the regulations remain the same, they should be safe.
Even though guidelines for COVID events have relaxed, each vendor is taking a different approach. Birchtree, my caterer, doesn't yet contract with a regular cocktail party and is waiting to see how events unfold this summer before reintroducing them – the team doesn't want to offer something they can't provide. Right now we have a sit-down cocktail, but if things are totally "normal" Birchtree will change our contract.
I couldn't go to our tasting because I was working, so Tim, my dad and our moms went. It was exciting for our parents because it was one of the first things they had to do for the wedding. Because I'm a planner, I feel like our mothers were a bit left out of the process and weren't as involved. It makes me feel bad. I could also take our moms to my hairstyle and makeup trials. [Beik is working with Jackie DeCicco of Collab Hair Studio and Daneene Jensen & Associates.]
We keep asking our parents what matters most to them. Staged family photos are important to our moms, so we take them at Globe after the brewery. My parents also want valet parking. There is a small parking lot at Globe, but if it fills up people will have to park on the street, and my mom isn't sure everyone is comfortable walking late at night. We are currently receiving quotes.
Transportation is always difficult. For us, we don't know who is going to drive, or who is staying at the hotel and needing the bus. Half of our guests are local, and since we haven't sent out invitations yet (they're in progress with Polk Paper), we don't know everyone's needs. I was speaking with a transportation company for another wedding in May, and they said people should ask on their website or on their invitations if guests will need a shuttle. Because what ends up happening is if you don't get that number, you buy either too little or too much, and people might get stuck or you might waste money. [The couple recently booked Krapf Group.]
When it comes to the budget, one of the things I've found is that it's important for couples to discuss how it's going to work. We set our budget from the start, but we never discussed who is going to pay for what and how. If you are breaking up or your parents are helping you, figure out what everyone is dealing with. And I was prepared for it, but rentals will always cost more than you think.
This story has been edited for clarity and length.
Get more great content from Philadelphia Wedding:
FACEBOOK | INSTAGRAM | NEWSLETTER | PINTEREST
To marry? Start and end your wedding planning journey with Philadelphia Weddings guide to the best wedding vendors in town.


[ad_2]